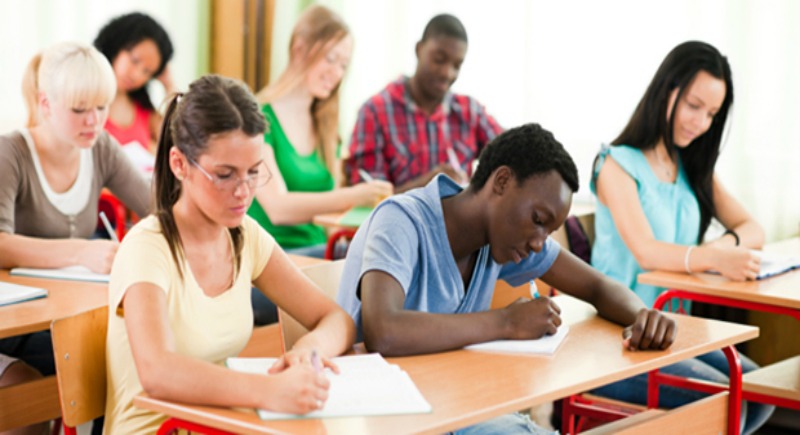 Do the classes I take in high school matter? How many AP classes should I take?
Answer: Here's my typical former-Admissions-Counselor answer: It depends!
When selecting high school courses, always start by making sure you are choosing those that are considered "approved" A-G courses. You want to be sure that you are meeting the minimum requirements to be eligible to apply to a UC or CSU campus. To check whether or not a class is an approved A-G course, check what's listed for your high school on the UC Doorways website: https://hs-articulation.ucop.edu/agcourselist#/list/search/all (be sure that you are checking the school location as well, as some schools may have the same name but in different cities).
Just as you want to have a "balanced" list of colleges you'll be applying to, you want to make sure that you have a balanced class schedule each year. Your GPA will be the most important thing that colleges will consider, so you want to maximize your GPA as much as possible. Therefore, consider your academic strengths, and challenge yourself in subjects that you typically do well in. AP classes can give your weighted GPA a boost, but only if you do well in those classes! You also don't want to overload yourself with AP classes that will make your performance in other classes (or all classes) suffer.
When college admissions officers receive your application, they will either be familiar with your high school or will check something called your school profile to learn more about your school's curriculum and the types of classes that were available to you. They'll be looking to see that you took advantage of any advanced classes that were available to you as appropriate for your academic strengths.
You may also need to consider the major you'd like to apply into. The application review for majors such as engineering, computer science, and business typically require four years of math through pre-calculus or calculus, with engineering also requiring four years of science. In general (no matter what major you're considering), sticking to the calculus track is typically recommended, versus veering off to statistics (unless math is not your strongest subject and you are not applying for one of the aforementioned majors!).
Overall, do what's best for you! Challenge yourself where you can while maintaining balance that will allow you to be successful both in and out of the classroom.
Coming up: Creating a balanced list of colleges
by: Jessica Brown – Head College Admissions Counselor at College Planning Source