We have helped over 800 families create strategic funding plans for their children's college education. We have built lifelong relationships with these families and have seen their successes achieved. We are thankful to have families trust us in helping them in their financial and educational futures.Here are just a few of the success stories from families that we have helped.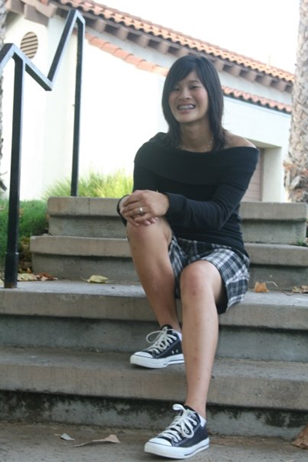 College Planning Source has been simply a miracle in my life. There is no way that I would find myself going to Pepperdine University, my dream school, only having to pay $2,000 a year; compared to the $52,000 it costs to attend the school. Through the help of Michelle Mai, I was able to explore new career options that would fit my full potential rather than the simple job I had planned to enter which would have left me discontent, confined, and in debt. Through working with her in the last couple of months, I have had little to no stress, besides the waiting process. Lastly, I have discovered that I too want to make the road to college simple and stress free for students. College Planning Source has definitely been worth every penny and I would highly recommend Michelle Mai to anyone.
Yvonne Tran-MacDonald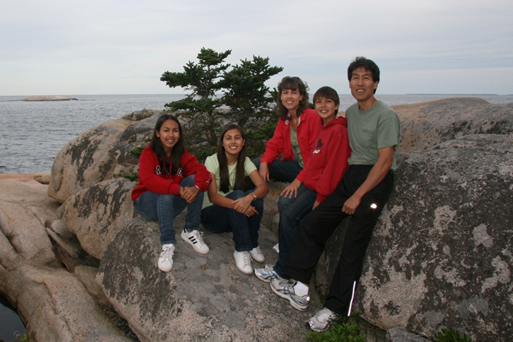 The past 2 ½ years of working with College Planning Source has been a tremendous experience for our daughter, Kelsey. The process of sorting out which schools to apply to and the innumerous tasks that must be completed in a timely manner were made much easier by your team's guidance and expertise.
One of the most valuable exercises for Kelsey was the initial consultations and thought process which helped her figure out what she was truly interested in and how that might translate into a variety of careers. Michelle, you helped her open her mind to a lot of possibilities and enabled her to focus in on the colleges that would best suit those interests. Kelsey's final choice of the College of William and Mary is a perfect fit for her personality and interests, and we feel confident that she will flourish during her undergraduate years! With two more children approaching college age, we look forward to working with College Planning Source in the near future!

Best Regards,

Laura and Steve Sakumoto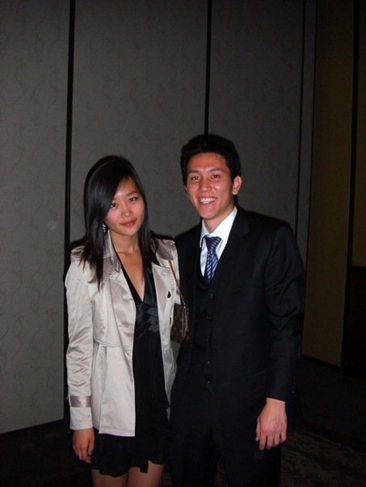 Senior year was a very difficult year for me. I moved into the states my sophomore year and I didn't know anything. I didn't know what I wanted to do in the future, which college I wanted to go to, what kinds of special programs there were for me, or the benefits I could get. She talked to me and guided me to many routes, and she informed me if there were any opportunities that I should look into. I could focus on keeping my grades up and working on my apps while others were struggling through financial aid because she also helped me a lot with that. Now I go to my dream school, USC, and study health promotion and disease prevention. I truly believe that Michelle is one of the reasons why I got here.
Myung Jae Lee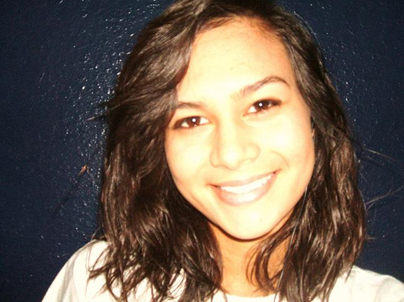 If I had to choose one word to describe College Planning Source, it would be lifesaving! I was going into the college application and readiness process with little or no information about what to do, but with College Planning Source and the help of wonderful Michelle Mai, I was able to get through all of it with no sweat. Of course things seemed hectic at first with all the information and what not put on my plate, but after a short time, I realized that it all wasn't too bad! Their help allowed me to get very organized and set a timeline of when I should get things done. They explained every detail of how to apply, what tests I should be taking, how to write college essays, and how to handle the different steps to registration after getting into a college. The assistance provided by them seemed to be 24/7 and lowered my stress levels –as well as my parents! – so much. Thank you Michelle Mai and thank you College Planning Source for making my life just that much easier!
Lisa Holtgraver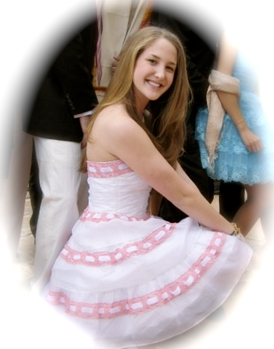 College Planning Source really made applying to college a possible task. College Planning Source has the resources available to help you organize and prioritize for every one of your applying needs. Financial Aid was another large factor for me and my family, and College Planning Source helped with the overwhelming amount of documents and deadlines. I am truly grateful for everything that College Planning Source helped me with, and I am certain without their help, applying to college would not have been such a rewarding experience.
Hayley Wardrop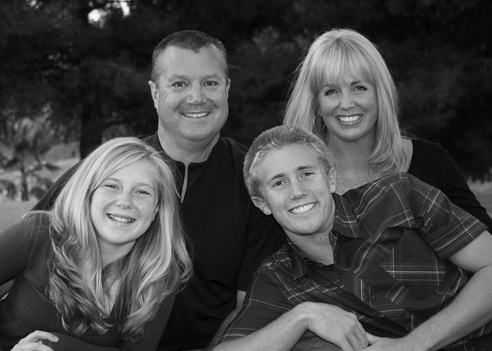 Hi Michelle ~

Hope things are going well for you. As you know, we are thoroughly grateful for your expertise in helping us w/Conor's college planning.

He received an amazing financial package from UOP, and can't wait to start. We had no idea how tricky college planning can be, and thanks to you, it was smooth sailing (except for my crazed anxiety) that I brought on myself. Conor is very happy to have worked with you and we're looking forward to getting together soon for Cortney.

Take care and have a fabulous summer!!
Ginny, Chris, Conor and Cortney
Ginny & Chris Conor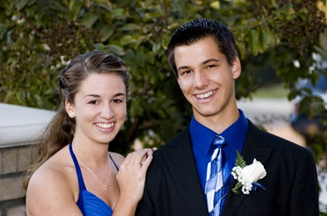 The initial thought of applying to college, much less twelve colleges and universities, completely left me at a loss. As I dug deeper into the intricacies of exactly what each college or university would expect of me in order to simply apply, I became overwhelmed mostly because I was not sure of each step in the process. College Planning Source alleviated that stress, and together we developed a plan to select and apply to several schools that offered my area of interest. Michelle helped me choose an area of interest, and from that interest area I chose a major, and from that major selection I was able to narrow the list of colleges and universities to which I would apply. She brought me through an intensive process, and while I was discovering more about myself in terms of my personal interests, the stress presented by the whole procedure was diminished significantly because I wasn't guessing about the next steps. I have no doubt that my college application process was more successful because I used College Planning Source, and I would definitely recommend it to any student unsure of the exact direction of his or her collegiate career.
Brandon Davie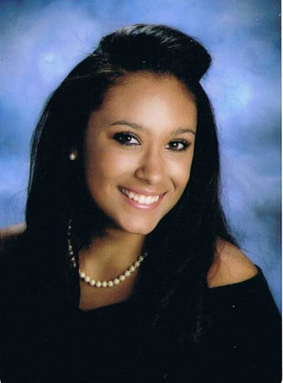 Going to college seems more real for me now that I am working with Michelle on my college planning. Before working with her over the last few months, going to college seemed so far away. It was also pretty scary. It feels more real now because she has helped me see I have many options of what I can choose for my career possibilities. I did not know I had so many choices. But mostly, I think Michelle has helped me to see how important college really is for my future life. We will be filling out college applications soon and I can't wait! Thanks Michelle.
Christie Flores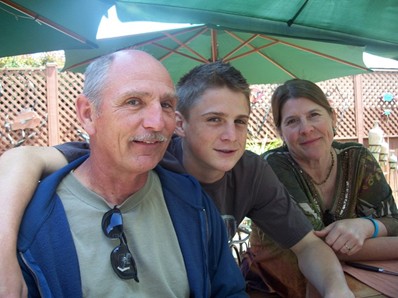 Becky read in the newspaper about this seminar being held in Tierrasanta about preparation for college entry and financial aid. We had no experience with college entry, costs, GPA's, forms to fill, or any other entry concerns. We were basically blind and needed some education and guidance through the complete process. We started our journey with College Planning Source with only the goal of getting Jay into college. We went and have never looked back since.
Through College Planning Source's guidance, counseling and hard work, we have gained a strong understanding of government student loans, entry GPA's, costs and careers after college. In addition, we now have two children going to college. Our daughter had some junior college but absolutely no direction as to what to become. Because of Michelle, Jackie now has one more semester and she will have a bachelor's degree in Human Resources from Chapman University. We think the most amazing thing was how non-stressed Jay was about the adventure of getting into college. With Michelle's direction he just handled it and knew what he had to do all the way along, which made us more relaxed and non-stressed too. Jay now has a defined goal and will be attending Cal State San Marcos for a degree in Biology. College Planning Source has been there from the beginning and will be with us through Jay's college graduation. Whenever we have a concern or question, they are just a phone call away, not only for us as parents, but also for our children. It has been a rewarding and educational experience. Both Becky and I look forward to a continued relationship.

Thank you
Becky and Gary Paetow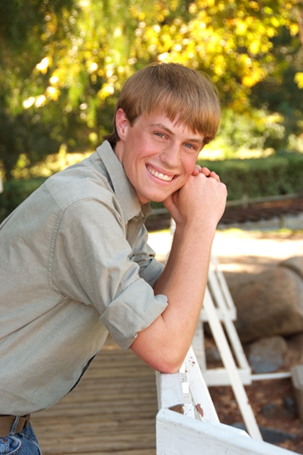 College Planning Source helped me greatly in my decisions on my college and my career. First, Michelle took me through from the very beginning and helped me decide what I wanted to do for my career. I had an idea of what I wanted to do but wasn't quite sure, and the personality quizzes helped me decide for sure that I wanted to do engineering. These quizzes and the other information that was on the same website also helped me decide that I wanted to go into Aerospace Engineering. CPS was also a great help in deciding on colleges. Without this help, I wouldn't have even thought about half the colleges that I applied to. The hassle of applications was also eased by the help I received from CPS. Michelle and the others that helped me let me know exactly what I needed to get in when. After I finished the college applications and the like, those at CPS also helped me through the process of scholarships. Like the college application process, Michelle and the others were a huge help in the scholarship process. I would have been lost without the help I received from CPS.
Sean Gellenbeck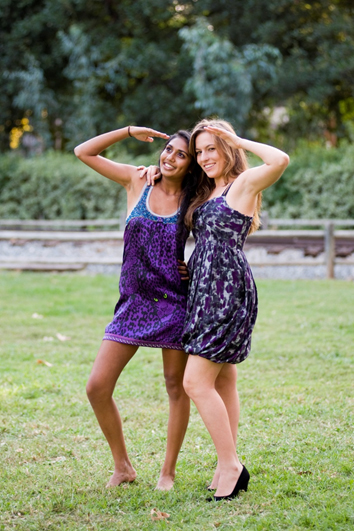 I am officially a huge fan of College Planning Source. My parents had let me know that I was going to go see them, and that they were there to help me with the process of applying to colleges. I was willing to accept any help I could get, but I did not expect Michelle Mai to be so chill and easy to talk to. She was on the same page as me, as far as goals and things I want out of my college experience, and she also helped me focus my vision on schools that were good for me. They also helped me decide what I wanted to study and eventually do in life. When applications come out, any kid would be overwhelmed. Michelle helped me create a solid list of colleges to apply to, and helped me figure out how to go about the application process. Not only that, but she even proofread my responses. Ultimately, College Planning Source is a tool that students can utilize to be prepared for, and get accepted to the college of their choice…I know they were a great help to me!
Pooja Patel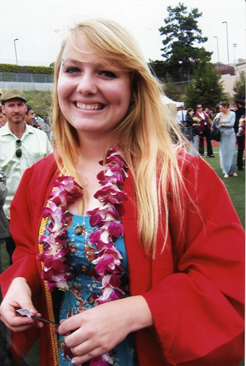 Hiring CPS was some of the best money I've ever spent.

I knew that between working full time and being an only parent, I was not devoting the time that seems to be required of families in today's ever more competitive and complicated college admissions process. I did not want to fail my daughter, but did not know how I could find sufficient time. Michelle Mai and her staff did what I could not, and with a level of proficiency that I would have not… walked my daughter through the process, starting the summer before her senior year, in a timely but relaxed fashion, keeping her on track and providing valuable input and evaluation. My daughter was accepted to about half of her pool, and was very happy with her final choice and loves it there.

I also hired Michelle to help me with the financial side of the process and my finances in general. Michelle is an extremely conscientious hard working and reliable individual! While capable of crunching numbers and doing research, I would not have had the stamina to find out all the information that Michelle knows from her years of experience. We were able to get a substantial amount of financial aid, for which we are extremely grateful.CPS is a stand up organization and worth every penny!Gratefully,Jack and Annalisa
Jack and Annalisa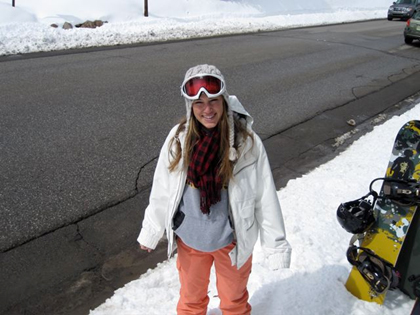 College Planning Source helped me financially, and in turn, was able to give me more options and opportunities for my future. Going into my college making decision, some of the schools would not have even been possibilities without the help of Michelle Mai. Not only was she able to prepare my finances in a way that made college less stressful, but the time spent with her and the work she did has enabled me to be able to afford and attend the school of my dreams, New York University, as well as create a personal relationship with Michelle. She was one of the first few people I notified about my acceptance and was perhaps just as excited for me as my parents. Her enthusiasm and support exceeds even the highest of expectations as she has spent countless hours helping me with financial aid applications, petitioning schools for more money, and even enlightening me on possible career choices according to my skills. Her constant encouragement, aid, and in-depth knowledge of the system makes College Planning Source not only a worthwhile service, but something I know my parents and I will rely on throughout my college experience as well as through my little brother's.
Nisa Kiang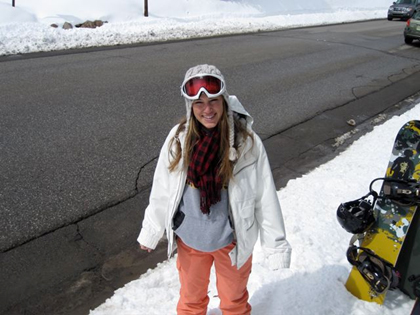 Before I began seeing Michelle, I was completely lost with no idea where I wanted to go or what I wanted to do in my college career. Through much questioning and eliminating, Michelle helped me to find some sort of path for my future and because of this, I will now be attending LMU next year and majoring in accounting. One of the only reasons that I was given the opportunity to go to such a pricey school is because Michelle also worked with my parents and helped me earn many grants and loans from the school. I'm so excited for next year!
Mackenzie Menotti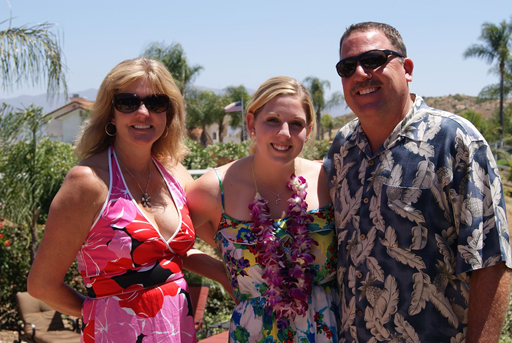 Dear Michelle,
Thank you very much for all of your help with college planning and financing. We are not sure where we would be without your help. We began by telling our daughter, Julia, that she could only apply to a state college, and we ended up sending our daughter to The University of Redlands for about the cost of a state college! People are always asking us about the college application and funding process and we don't know how many times we have replied, "We couldn't have done this without Michelle from College Planning Source." This is truly the case. You opened our eyes to other options, helped us organize our priorities, assisted with college information and filled out all of the forms! We look forward to working with you again next year to help us plan for our other daughter, Jordan, to attend college. THANK YOU!
Sincerely,
Troy and Robyn Gilmore
Troy & Robin Gilmore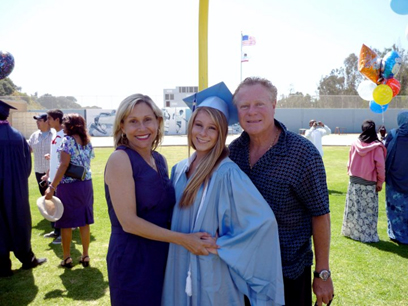 Michelle, I can't thank you enough for all of your help! From assisting me in picking a career and college to counseling my parents and me into coming to agreements. You were so beneficial in helping my family and me through the entire college searching process. You helped me focus in one career, nursing. It was such a stressful process for all of us but you helped us get through it! We couldn't have done it without you!
I want to thank you so much for making my dream come true to be able to attend a university that I dream of going to. With gratitude and appreciation, Briana Blankenburg
Briana Blankenburg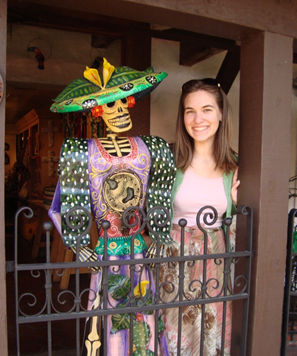 When I started with Michelle and CPS, I was a sophomore and I didn't really have a clear idea of what I wanted to do. My dad had suggested that I would be a good engineer because I have always been successful in math and the sciences. The "working backwards" approach I went through with Michelle made me look first at the lifestyle I want to have, then the career I would like to pursue, then which major I should look at, and finally what schools I should be applying to. Through a few personality tests and a visit to two different engineering schools (encouraged by Michelle), I decided that engineering was not the kind of work I wanted to spend the rest of my life doing. I instead began exploring careers in human resources and management, and decided to look at schools for their business programs.

Knowing that someone was there to check over my application and edit my essays was very reassuring, and having the FAFSA completed for us took a lot of stress off of my family. I zeroed in on seven schools, a combination of private schools, UCs, and Cal States. Michelle advised me to apply to a couple of reach schools, a couple of reasonable schools, and a couple of safe schools, and as a result, I was accepted to six out of seven colleges (I was only rejected from UCLA). I never would have thought that I wouldn't be attending a state school, but instead I will be entering a private school whose freshman class is only about twice the size of my senior class in high school. I will be attending Chapman University, my top choice, in the fall of 2010 to study Business Administration. Working with College Planning Source was definitely helpful, because I knew that whenever I had a question regarding colleges and application season, I always had somewhere I could turn for an answer. If I hadn't had the advice I got from CPS, I would probably have signed my soul away to four years of physics and calculus in lecture halls with hundreds of classmates by now! Thanks to Michelle's assistance, I have had a relatively low-stress year of college applications, lots of acceptances, and I am confident that I have chosen a major and a school that fits me. Thank you, College Planning Source!
Emma Castor
Ready to Work With Us?
We're ready to help you plan for college. Contact one of our college counselors today to get you on the right path to success.